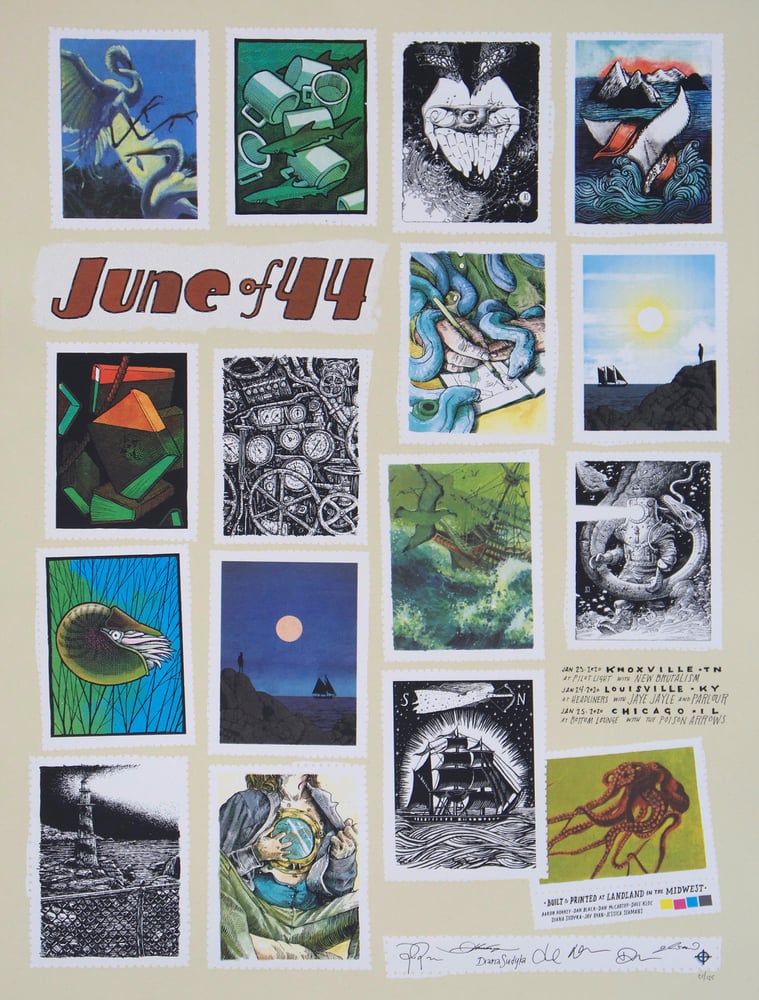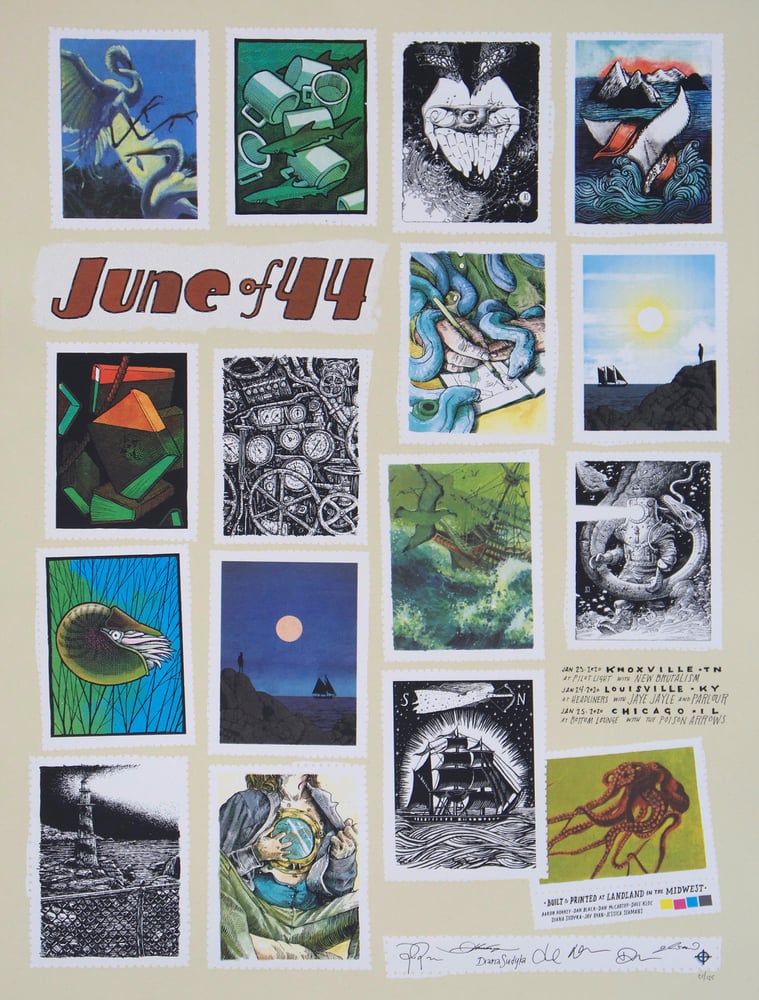 June of 44 - Collaborative Print
$30.00
This is the collaborative gig-poster for the run of shows June of 44 did in mid January 2020. These were all printed by Dan Black of Land Land.
Each artist has 20 of them to sell - these are mine.
18"x24"
each signature is printed - not handwritten.
The artists involved and featured on the poster are:
Dan Black
Jay Ryan
Jess Seamans
Aaron Horkey
Dan McCarthy
Diana Sudyka
Dave Kloc
I will hand number my own copies.
All posters will be shipped in heavy duty 3" wide Yazoo Mills tubes.