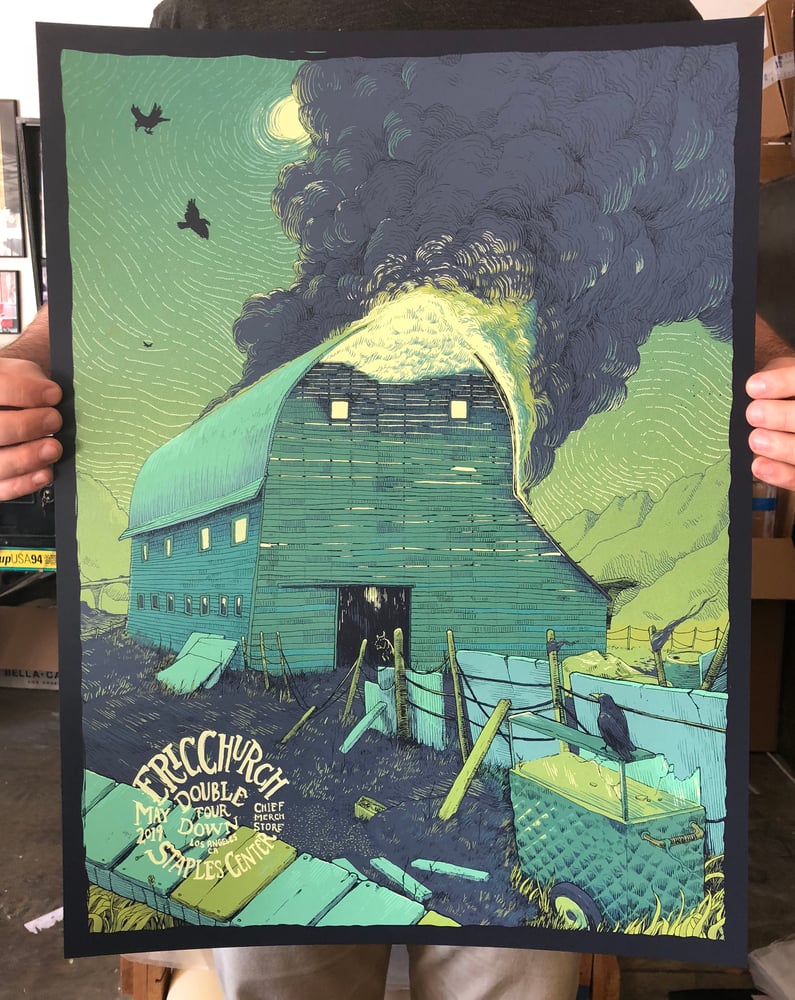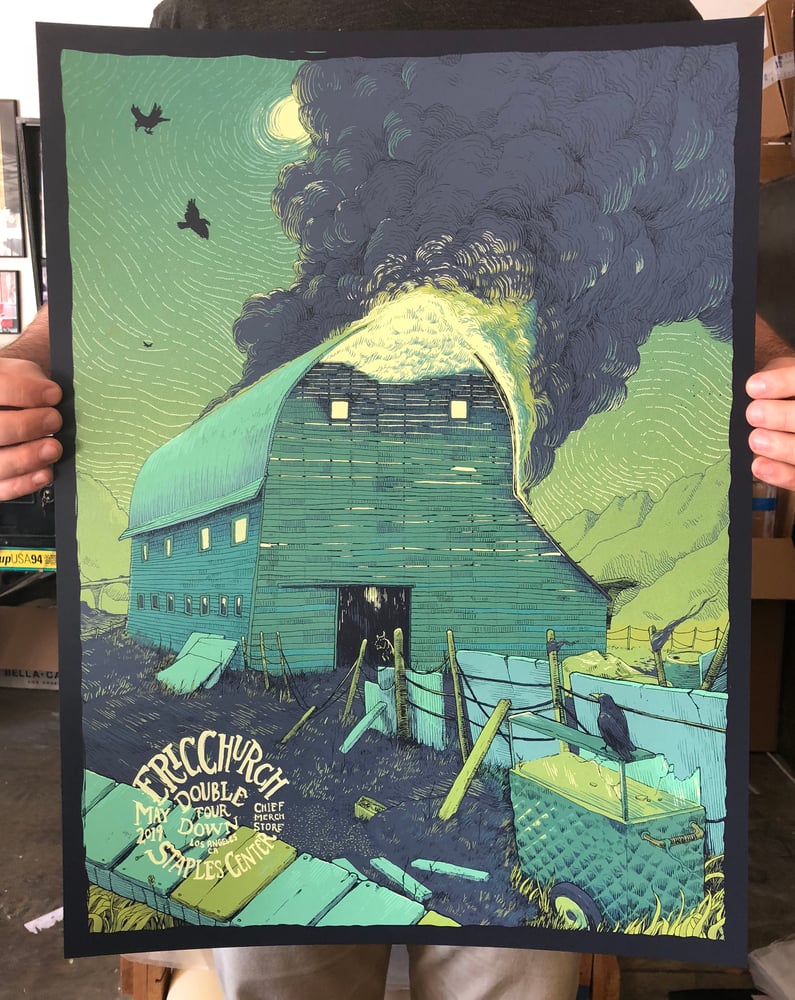 Eric Church - Staples Center - Chief Merch Store - Double Down Tour 2019
$40.00 / On Sale
This is the Center (Chief Merch Store) of the triptych I did for the Eric Church shows at the Staples Center in Los Angeles May 17th and 18th 2019. There is also a left and right side to the triptych.
Size: 18"x24"
Edition: 70
Colors: 7
Paper: French's Gumdrop Green #100 Cover Stock
Each poster is signed and numbered by the artist
Printed by End Hymns in Michigan
Art print (image without text) available soon.