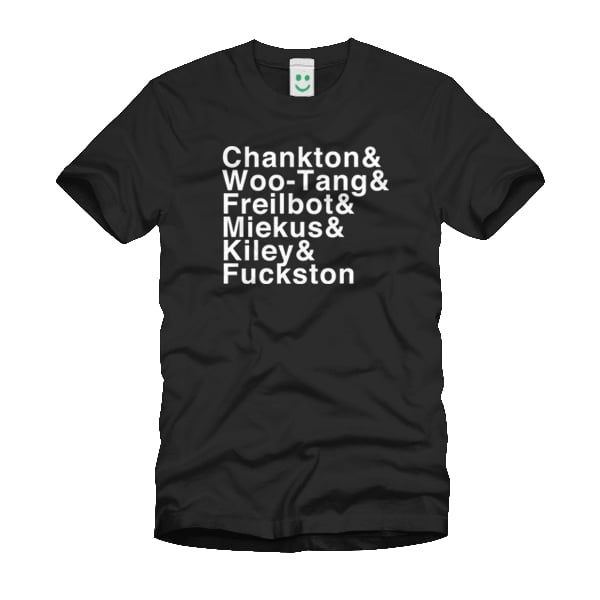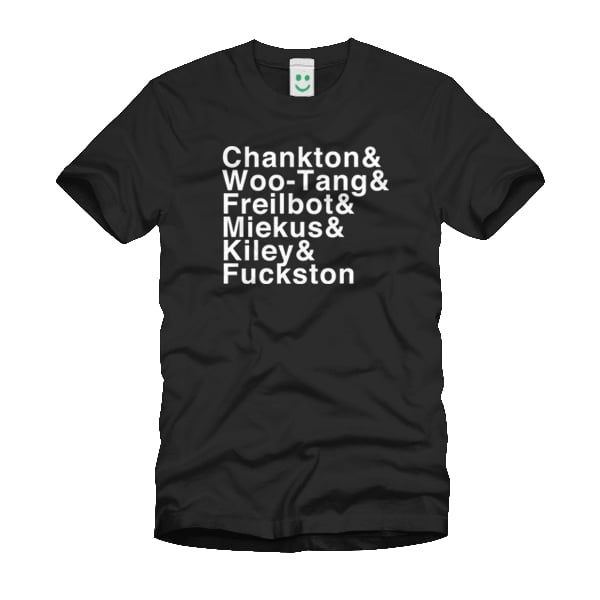 Doughboys - QUINCY BUDS - on black
$17.99
I did a run of these shirts on white and they sold out in a couple hours. Here is the Doughboys / Spoon-nation Quincy Pals shirt on black.
Ships sealed with a kiss.
Be in the hand-holding club with everyone else who buys one of these.
Printed on Tultex shirts - they're nice. Promise.
Thanks for stoppin by!
-Dave